Sports and Volunteer Hours
by Giulio Rocco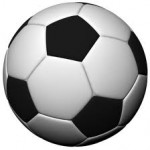 Finishing Your Community Hours in the Summer with Sports.
When you're loving the summer, the last thing you want to think about is school especially completing those mandatory volunteer hours so you can get your high school diploma. Not to worry though, you can still have plenty of fun in the sun while completing those volunteer hours.
How do I know that you can do this? Well, I know from personal experience of course. Just like all of you readers, I had to manage my time in the summer so I could complete my volunteer hours. I decided that since I have to do them, I would want to volunteer for something that I would enjoy. In my case, I liked sports, so I phoned some local sport clubs and asked if any were offering volunteer hours for students.
After some sport searching, I discovered that I could coach for a junior league soccer team. As intimidating as coaching sounded, I was up to the challenge, and it turned out to be one of the best parts of my summer. I signed up, along with my brother, and we coached a soccer team for 8 year-olds soccer  for two months.
We practiced once a week and played a game every weekend, putting in over 3 hours a week. It was a very small amount of time we had to take out of our normal summer, and it wasn't agonizing to do. In fact, I looked forward to seeing my kids learn and develop soccer skills through mine and my brother's coaching. It was very rewarding, especially when we made it all the way to the finals and won the
championship!
Jamie Willett, a recent resident at Western University, had a similar experience with her high school volunteer hours. Jamie did her volunteer hours spending her summer assisting a junior gymnastic team. She spent hours every week planning and executing lessons for a group of young gymnasts.
"It was really thrilling to teach the kids during the summer. Although it brought new challenges everyday, it allowed me to test my skills as a gymnast and as a teacher. It definitely helped me discover what I wanted to do after high school as well!"
This fall term Jamie will be studying at teacher's college at Western University for a year so she can teach students at the high school level.
As you can see, there are plenty of ways to finish up those volunteer hours during your high school years and we have only covered the realm of sports! Be sure to check out the Jobs People Do Volunteer section to check out where you can lend a hand in your
community!