Holly Jolly Holidays!

Santa is almost here! December is always an extremely busy month for everyone. Whether you are shopping for presents, doing your final exams of the year, or getting involved with out-door extra curricular activities, this season can feel overwhelming. Finding ways to relax and relieve the stress of the holidays can be hard. The best thing to do is go with the flow and just let everything happen and fall into the right place. Enjoy time with friends and family. Feel proud of this year's accomplishments.
For the last month of 2017, JPD has a bunch of great articles on: how to volunteer during the holidays, embracing the holidays, hiking up your science and math grades, when to see a career counsellor, and great Trades career profiles.
Check out the new Career Profiles for the Trades section: brick and stone mason, agricultural fruit grower, hazardous materials worker, and being an entrepreneur.
Have a safe and Happy Holiday!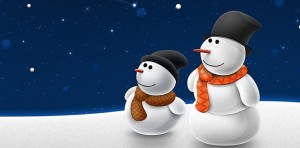 Erin Bouman, Content Editor