April Showers Bring May Flowers!

The snow is gone and the rain is here. Thawing out from the winter can take some time, but just like the weather, we all eventually become lighter, brighter and happier. You may be already preparing for summer activities, like signing up for camp, applying for summer jobs and volunteering. Make sure to use this time wisely to prepare for those important, life changing activities. It is never too early to start looking for a summer job, and as the year comes to an end, you may find yourself scratching your head wondering where the time went- it will sneak up on you!
This month we have more career profiles for you and some great articles on scholarships for students with disabilities. Some career profiles and articles include: Interior designer, travel agent, camera operator, environmental engineer and tax preparer.
Take time to stop and smell the tulips this month!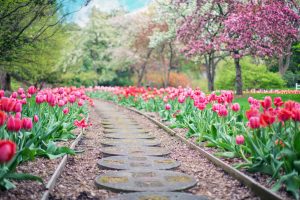 Stay Safe!
Erin Bouman
Content Editor