A New Year for Change…Or Not?

Happy New Year!
Each new year brings different changes. Of course things can change without ringing in the new year, but there is something about starting a new year that feels so fresh and reassuring. If whatever you've been doing has been working, you may not have to think about it too much. However, there are always things to improve upon. There are interpersonal goals, financial goals, academic goals and social goals to think about. One thing to always keep in mind when making any resolutions, is that everyone does what they need at their own pace. Don't try to compete with others or you will find yourself clinging to something that might be unattainable. Make your own way!
To kick off the year, we have some articles about starting the new year progressively, what a "gig" economy is, resume dos and don'ts, mental health orientated degrees, and the real differences between understanding and memorizing, to name a few.
Be sure to check out our scholarship section so you can get your January applications in before it is too late!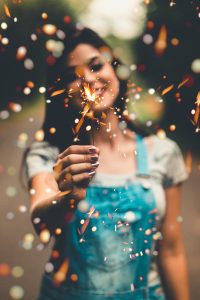 Peace and good luck!
Erin Kelly
Content Editor