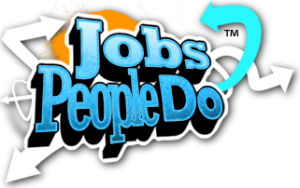 Your Link to Education and Career Information
Endorsed by the Ontario Teachers Federation,  and speaking out to students across our country, JobsPeopleDo.com strives to be an excellent one stop career resource for students. The JobsPeopleDo.com website has been primarily designed for the 1.8 million plus Canadian students, ages 12-18, who are required to identify career choices that interest them, and select the appropriate academic requirements needed for a career in that chosen field.
We look to inspire, motivate, educate  and entertain this student demographic.
Staffed by students and recent college and university graduates, JobsPeopleDo.com understands the issues students face when choosing their careers and post-secondary education.
We offer almost 800 job videos, job profiles, a free resume builder, career quizzes, campus life advice, relevant student articles, contests, and much more… All in one place!
In its own way, JobsPeopleDo.com promises to make a difference, one successful student at a time.